Experimental Setup and

Study Areas
The ALTOS project relies on two panels of study sites, including (1) four study sites for integrated analysis about evolutions and impacts, as well as (2) two study sites for methodological developments. Articulation between both aims to provide methodological developments, to be included within modelling tools devoted to integrated analysis.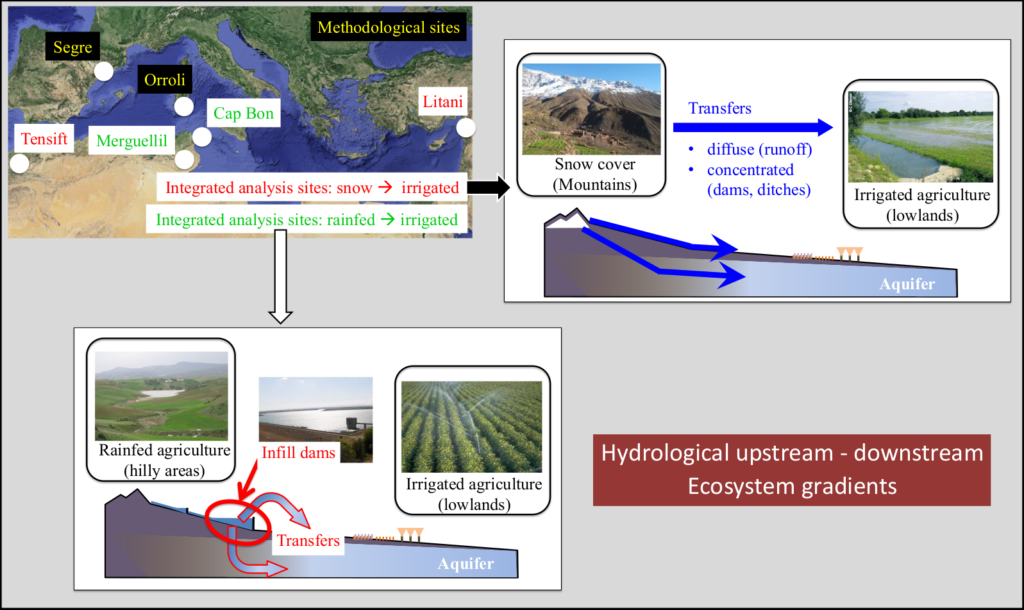 For methodological developments, the two study sites we select undergo innovative experiments related to ALTOS challenges such as water flows driven by heterogeneous media and agricultural practices, with expected impacts on hydrological flux modelling and water saving techniques. In Spain, managers are seeking decision support tools to design water supply systems focused on drip irrigation, as well as forecast tools for water allocation within catchments and irrigation districts. In Italy, managers are seeking knowledge on rangelands functioning and fate.